Telegram is a messaging app that was founded in 2013 by Pavel Durov, who is also the founder of the social networking site VKontakte. Telegram has over 200 million active users and is one of the most popular messaging apps in the world.
Recently, words are spreading all over the internet that Facebook has bought Telegram. This rumor has left many Telegram users worried, as they are not sure what will happen to their favorite messaging app if Facebook buys it.
So Was Telegram Bought By Facebook?
The answer to this question is no; Telegram was not bought by Facebook. It is unclear how this rumor started.
However, it is no surprise that the rumor that Facebook had bought Telegram started to spread, as the two companies are in competition with each other. There have been many reports that Facebook has tried to buy Telegram in the past, but Telegram has always refused.
It is important to remember that even though Facebook did not buy Telegram, this does not mean that Facebook will not try to buy it in the future. Only time will tell what will happen between these two companies. For now, Telegram remains a popular and independent messaging app owned by Pavel Durov.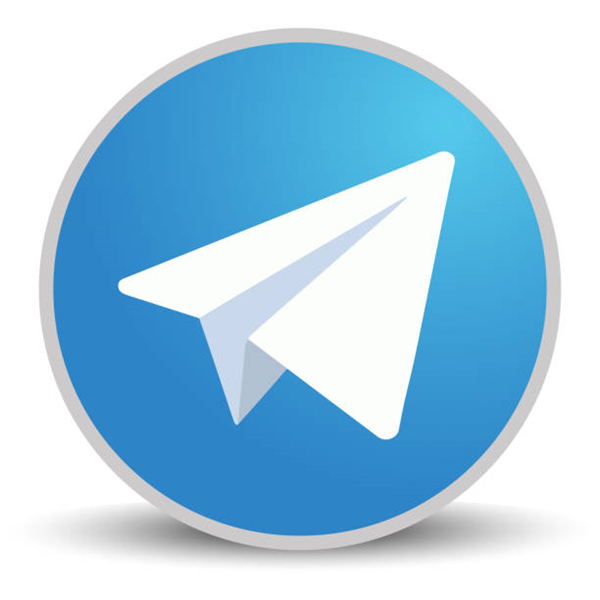 The Story of Telegram's Success
Telegram is a free and simple chat software that prioritizes speed and security. Telegram has no limits on the size of your media and chats. Telegram is cloud-based and stores your messages on its servers so you can access them from any device. You can also create groups for up to 200,000 people.
The app was created by Pavel Durov, the founder of VK (VKontakte), Russia's largest social network. Durov left Russia in 2014 after the Kremlin demanded he hands over user data. Telegram is registered in Berlin, Germany. Telegram had 62 million monthly active users as of October 2015.
It is available in English, Spanish, German, French, Portuguese, Russian, and other languages. Telegram's success is due to its focus on speed and security. Telegram is faster than other chat software because it uses a distributed infrastructure. This means that your messages are sent through multiple servers instead of just one. This makes Telegram more resistant to outages and blocking.
Telegram's security is based on the principle of zero trust. This means that you should not trust anyone, not even the Telegram team, with your private data. Telegram uses end-to-end encryption to protect your messages; meaning that only you and the individual you're interacting with can read your messages.
It is a free and open-source software. This means that anyone can audit the code to make sure that it is secure. Telegram has been gaining popularity in recent years as a secure and private alternative to other chat software. In 2016, Telegram was used by ISIS to coordinate attacks. However, Telegram has since taken steps to block terrorist content on its platform.
In 2018, Telegram was banned in Russia after it refused to provide the Russian government with access to users' messages. Despite its challenges, Telegram remains a popular chat software due to its focus on speed, security, and privacy. Telegram has been downloaded 100 million times on the Google Play Store and has a rating of 4.6 stars. It is also available for iOS, Mac, Windows, and Linux.
What Makes Telegram Better Than Facebook?
Telegram is a popular instant messaging app founded in 2013 by Pavel Durov. It is not just another messaging app. It's a platform that offers a wide range of features, making it more like a social media platform. It is available on all major operating systems and has recently been in the news for its privacy features.
It is also one of the few messaging apps that are not owned by Facebook. This makes it a popular choice for those who are privacy-conscious and want to avoid Facebook's data collection.
Here are reasons why Telegram is a better choice than Facebook:
It's more private
Telegram offers more privacy options than Facebook. You can set up Telegram so that only those who have your number can message you, and you can set up secret chats with end-to-end encryption. This means that your messages are encrypted and can only be read by the person you are messaging. Facebook does not offer this option.
More secure
The app uses two-factor authentication to help keep your account secure. This means that in addition to your password, you will also need a code from your phone to log in. Again Facebook does not offer this feature
It's faster
Telegram is faster than Facebook. It uses a unique technology called "Instant View," which makes it possible to view articles from websites without waiting for them to load. Whereas on Facebook, you have to wait for the whole page to load before you can start reading
You can share any type of file
On Telegram, you can share any type of file, including documents, videos, and photos. Facebook only allows you to share certain types of files.
It's available in more languages
Telegram is available in more than 20 languages, whereas Facebook is only available in a handful of them.
As you can see, Telegram has many advantages over Facebook. It is no wonder that it is becoming more popular every day. If you are looking for a messaging app that offers more privacy and security, Telegram is the app for you.
On a side note, do you want to grow your Pinterest following? You may want to check out our site, where we offer a variety of services to help you grow your Pinterest following.