Social media is an essential part of businesses looking to create a strong online presence and sell products. However, with up to four million posts added across different social media networks, it is difficult for brands to engage its target audience actively. Even if marketers monitor their social media profiles, followers don't always spell brand names correctly, and most of them barely use the @mentions.
According to Brandwatch, 96% of the people discussing brands online don't follow their profiles, so marketers are likely to miss out on relevant posts. If brands are to create a strong online presence, let alone increase product sales, they need to engage followers more proactively.
Social listening is one such tool that helps brands analyze, track and respond to conversations about them on social media platforms. Aside from reacting to customer sentiments, brands use the tool to gather data to make improvements on its products or services. As a result, brands attract a new audience more likely to convert. According to industry data, social selling is seven times more likely to lead to conversions. So how can brands use and improve social listening skills to increase product sales? The guide provides some insights
What is Social Listening?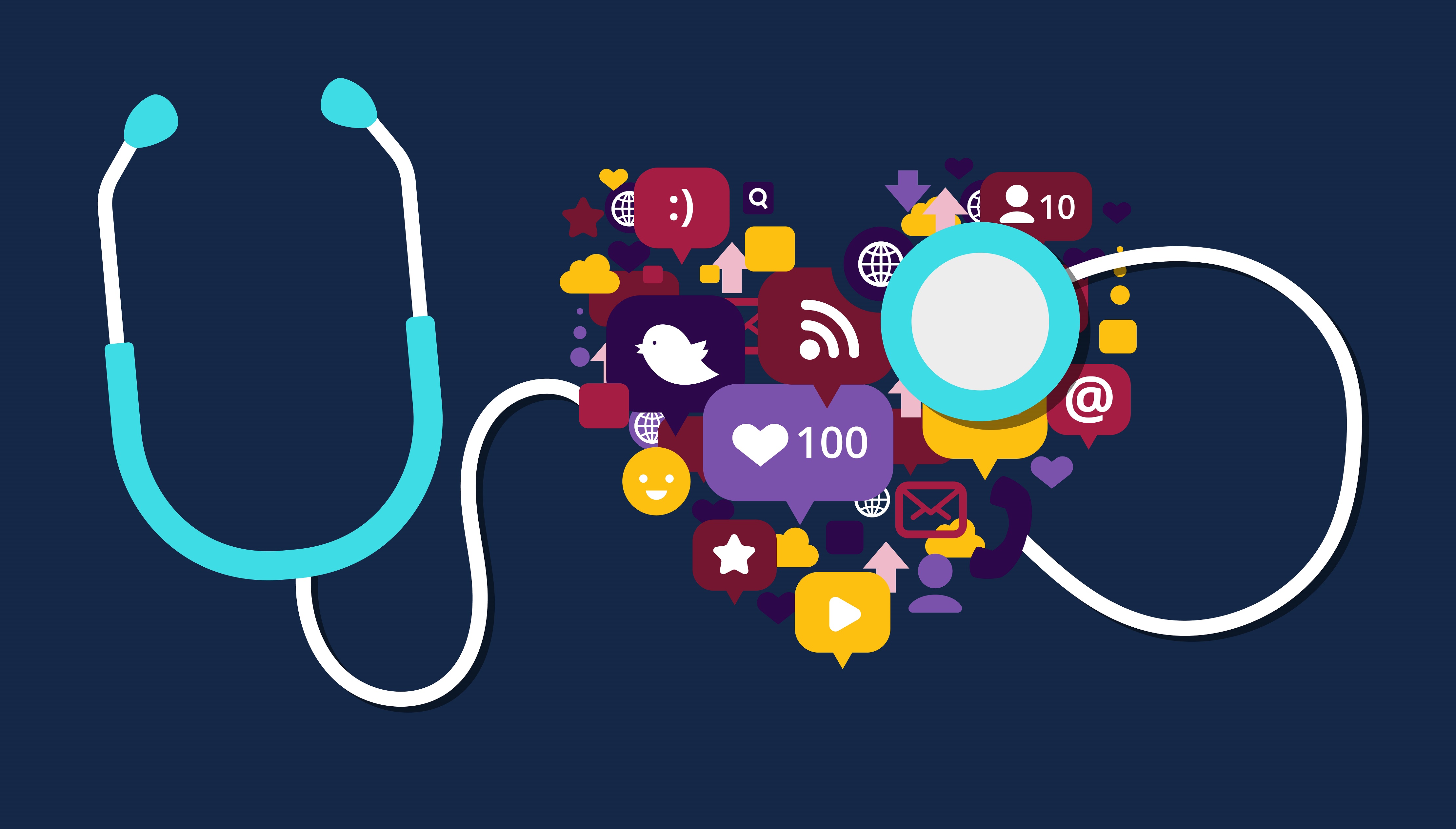 It is the process of tracking social platforms for conversations and mentions related to a brand. The marketer then analyzes them for insights to identify opportunities they can leverage. Social media listening is a two-step process:
Step 1: Monitoring social media channels for mentions of your products, brands, competitors or keywords related to your company
Step 2: Analyzing the information for ways to implement what you have learnt. For example, you can modify a product to suit a particular audience
Social media listening helps marketers determine the mood behind the data. This way, they understand how people feel about your brand to keep their marketing and development efforts on track. Also, a business knows how to respond to negative or positive posts. Social listening not only provides valuable marketing insights but also helps a business:
Engage with customers: Social listening offers an opportunity for companies to engage with their target audience about their brand
Monitor competitors: Social listening is not just about monitoring what people are saying about your brand but for your competitors' too. Such insights inform you about your position the market
Manage crises: Social listening helps businesses respond to both positive and negative sentiments in real-time. If a brand is getting lots of positive engagement, the marketer can determine the reasons behind it. Similarly, marketers can address PR disasters before getting out of hand
Identify influencers: Monitoring social conversations about the industry helps you identify important people you can connect with. Influencers can have a significant influence on how followers and fans feel about your brand
Identify new sales leads: Social listening helps businesses develop relationships with potential clients in the industry
Note, social media listening is different from social media monitoring in that the latter focuses on analyzing metrics like brand mentions, industry trends, competitor mentions and collecting data about such metrics. As such, social media monitoring is ideal for performing A/B testing or ROI campaigns.
Ways to Improve Social Listening Skills
Your team needs to understand how social listening empowers it to create meaningful relationships with customers. It calls for harnessing its social listening skills and adopting the best practices to achieve the set goals (in this case, increase product sales). Here's how:
With so many social media platforms, marketers need to cast a wide net if they are to hone their social media listening skills. B2B companies, for example, should examine platforms like LinkedIn as conversations about such businesses are more likely to happen here.
B2C brands, on the other hand, should monitor conversations on Instagram and Facebook as most customers ask for recommendations on these platforms. Keep in mind, conversations about your brand on Instagram may be different on Facebook, and you might find more people talking about you on Twitter than on other platforms.
Thus, knowing where customers talk about you most is just as important as how they talk about your brand. This is because it provides a clear strategy about joining the conversation through paid advertising and organic engagement.
2. Look for Relevant Topics and Keywords
Good social listening is more about what you are listening for. It begins with choosing keywords and topics relevant to your brand. Note, topics and keywords evolve hence the need to keep up to tabs. Essential keywords to monitor from the onset include:
Your brand name
The name of your product(s)
Industry buzzwords
Unbranded hashtags
Branded hashtags
Competitor brand names, handles, and product names
Campaign keywords or names
Since some customers misspell a brand's name, marketers must account for misspellings and abbreviations too.
3. Look for Sales-specific Keywords and Conversations
Social listening specifically to drive sales, requires a sales team attuned with conversations real customers are engaging in. Identifying sales-specific terms goes a long way in engaging such customers. Such terms include:
Help-specific terms: Such terms indicate prospects looking for specific answers that could lead to a conversion. The customer may be asking for a product recommendation, tips or ideas about a service to help them solve a problem
Geo-specific terms: Such terms help tap into local markets based on the location of your business
Industry terms: These terms are used in specific industries hence indicate the customer's level of awareness
Transactional terms: These kinds show customers are ready to purchase but stuck on comparing prices the product from different brands
Brand mentions: A sales team should also keep an eye on mentions for leads familiar with the company's products and services
Note, while a good understanding of relevant hashtags is critical in social listening, marketers should also endeavor to identify related topics too. Sometimes trending conversations might not mention a hashtag or a brand, thus having a general idea about the topic to look for in advance goes a long way in streamlining the process.
4. Define the Problems You Want to Solve
The amount of data generated on social media platforms is overwhelming, and so is the number of hashtags and keywords you need to use for social listening. You can reduce this volume by establishing the problems the business can solve. It acts as the starting point for your social listening efforts helping you reduce the amount of work significantly.
5. Learn From Your Competitors
Brands can learn a lot from their competition. They can identify the general sentiment customers have towards a competitor, their influencers and the social media platforms they use. Such data comes in handy when a company is shaping its social media strategy. The best way to keep an eye on your competition keywords that include the competitor's brand name. It would help if you set alerts for your competitor's campaign names, hashtags, and slogans.
Also, respond to customer comments promptly, especially when they are pitting brands against each other. A prompt and positive response might just win a customer over. Use the opportunity to share helpful content without trashing your competitor.
6. Get Useful Insights from Your Audience
Brands need to know their customers to satisfy their needs. The traditional way of getting customer feedback has been using surveys or questionnaires. Sadly, such methods are not always effective as few people are comfortable answering questions not directly related to them. What's more, it's impossible to get unbiased opinions from surveys.
Social media platforms, on the other hand, are an invaluable tool for customers to showcase their opinions about brands. And the beauty of these platforms is that customers are not afraid to bash brands that don't live up to their expectations. As such, businesses can get unbiased opinions about their products without much effort.
Marketers can then analyze such feedback using social media listening tools to identify areas that need changes. This means looking for trends in dislikes, preferences and unusual tendencies you can leverage.
7. Brace Yourself for Negative Feedback
Social media platforms provide customers with the freedom to share their opinions which can be positive or negative. As such, marketers should plan on how to deal with negative comments from the onset. Just as businesses handle disasters, marketers also need to plan how to handle unpredictable reactions. It makes your brand appear confident and less defensive from its target audience.
8. Respond to Questions Promptly
Customers expect prompt customer service, especially on social media platforms. Most of them expect a response within 60 minutes of making a complaint. A survey conducted in 2017 by Sprout Social found that:
80% of customers find social media platforms a channel that makes companies more accountable. Half of the 1000 respondents confessed to using social media to complain
More than 60% of customers are more likely to reconsider a purchase decision if the brand receives adverse comments on social media. Additionally, 32% will share the negative experience, and 17% will refrain from buying from the brand altogether
Social media platforms are the most preferred channels for customers to initiate communication whether they are looking for refunds, launching a complaint or raising awareness
Such data shows that social media platforms have become a primary source of connecting and communicating with businesses hence the need to create a positive user experience even through prompt responses.
Note, when a customer calls you out on social media, your followers are keen to see how you respond. Thus, how tactfully and swiftly you respond can turn the negative comment into positive social media feedback. Such interactions also attract new customers and enhance customer loyalty.
Prompt feedback also shows you are willing to take time to support your product or service. As a result, more people will be inclined to ask more questions because they are confident they will get a response. Moreover, you get to establish yourself as the go-to expert in that niche, which is a major selling point for your businesses.
9. Collaborate with other Departments
Social listening provides a lot of information other departments can use. Sometimes a customer wants a prompt response, or you have discovered an idea for a new product. Product development, customer service, and content marketing teams can all benefit from the information collected through social listening.
It would also help if you developed a process of keeping track of the insights obtained from social listening. Break it down into categories such as content ideas, product improvement suggestions or marketing opportunities and communicate your insights with the other teams. They might have input or questions you can answer by modifying your social listening setup.
10. Engage the Help of Influencers
Once you have launched a product, be sure to follow the title of the press release or its link to find out who is sharing it. Such information helps you identify influencers in the industry who you can reach out to start building relationships. Also, identify your biggest brand fans and reward them with special offers. Keeping them engaged helps a brand grow and increases sales.
11. Keep in Touch with Your List of Leads and Prospects
Your social listening efforts should not always be about hard selling. Making brief touchpoints with your prospects on social media makes your audience feel valued. A simple like, share or following a customer's page should do the trick. This way, customer loyalty is enhanced.
12. Take Action
Social listening is only effective when you take actions and learn from it. You should be ready to apply the changes highlighted as you collect social information. Once you know how an audience feels about your brand, identify areas that need changes. Sometimes changes in engagement or sentiment require modification in the overall perception of the brand hence the need to maintain a positive attitude when correcting missteps to get back on course.
These tips should help any company hone its social listening skills. The idea is to engage your target audience through comments, complaints launched without making a hard sale. This approach helps customers feel valued and encourages them to purchase more products.
Sign up for our monthly social media growth plans to gain more followers, likes and views. Working for every social media platform.