Instagram has over a billion active users now. It is known as being one of the most popular social media platforms today. Whether you are a celebrity or global brand, Instagram is a very powerful tool.
In terms of business, the platform has grown in such a way that enables creators, business owners and advertisers to gain attention for their products. The account must represent their services or products in a way that makes the community feel the need to buy them.
Instagram's notorious blue checkmark opens the path for more opportunities. It gives you an authentic presence whether the profile belongs to a person or business.
We can help you to get the verification mark on Instagram (and other platforms too)
Get in contact with us! We can verify almost every account by building high PR news articles to establish your brand, and create great content about you on authority sites to make you a well known influencer/ celebrity and get the verification mark. Note: This service requires a strong budget, xxxx€-xxxxx€ depending on your account. Full money back guarantee if we are not able to verify your account.
Please write us and let us know your account name:
What is the Instagram Blue Checkmark?
The blue tick means that the account must represent a real person or business. It adds to your credibility and boosts your reputation. People are likely to trust and follow accounts with verified badges more than other accounts.
Verification badges mostly represent a well known figure, celebrity or global brand. There is a less likelihood of being impersonated on the social media platform if you have a proper verified account; it makes it so that a person simply has to Google your name and will be presented with a link to your Instagram account.
You have probably seen the blue check against some public figure, celebrity or major brand. It represents exclusivity and is seen as a status symbol.
What Does it Mean to be Verified on Instagram?
The blue badge on Instagram appears next to the account name. Whenever someone searches a verified Instagram account, they will see the checkmark near their profile picture and username. Instagram's verification badge prevents impersonators from misusing the name or brand, which is why typically you usually see the badge next to celebrities, public figures and global brands. This allows users to identify the account as the official profile.
Once you have a verified Instagram account, you can even include add me links that will redirect all your followers to your other profiles, like Facebook, Twitter or even Youtube. Many Instagram users like to share add me links of their Youtube channels to get more followers there as well.
Instagram offers a verification process for a well-known business brand or person, especially where there are more chances that the account might get impersonated. This is done to ensure that the community can follow authentic accounts and people rather than fake accounts.
Users were allowed to request verification in August 2021. The blue checkmark indicates that the account belongs to a registered business or a real person.
Advantages of the Blue Checkmark on Instagram
There is always the fear that someone might impersonate your registered business or create an account to spread hate amongst your followers. This is why you need to verify your account so users may know that this account is the authentic one.
Some more benefits to putting in a request to get verified are listed below:
Your followers will be able to find your account easily
Your account will be exclusive, representing uniqueness
Increased brand awareness and number of followers
Discourages impersonators
A verified account can easily pair up with another brand
Should You Buy an Instagram Verification Badge?
Deciding whether or not to buy an Instagram verification badge depends on how you plan to use your Instagram account. We have mentioned above all the possible benefits of having a verified badge.
The blue checkmark means that you are authentic and Instagram verified. You will be able to use your account safely, with no worries about impersonators. People will see that you represent a well known business, brand or public figure. The increased number of followers, likes and comments will show a huge difference between a generalized profile and a verified Instagram profile.
There are a lot of advantages of buying a verification badge. It increases the growth of your business and makes your brand more visible. Establish a strong online presence on social media – it's not like you will get a utility bill for your fame! If you want to get Instagram verified, then we are your only solution to buy an Instagram verification badge from.
Is Getting Verified on Instagram Worth It?
Many people see the blue badge as just being a badge of honor. It helps you enter the world of fame and stardom. You get many followers and increase your reputation on social media, without even needing to add the link to your Instagram profile anywhere..
However, there is more to life than just getting famous. Here are the three main reasons for why it is worth it to get verified on Instagram:
Discourage impersonators: The best part about getting a verification badge on Instagram is that anyone who searches for you or your brand will know that your account is the real one. This reduces the risk of loosing followers to fake accounts and imitators.
Prove that you are the next big star: The Instagram verification process proves that you have been featured in multiple news sources and are highly searched for by the community. This shows that your followers consider you as being a celebrity or public figure.
Instagram SEO: The highly searched profiles rank first in Instagram's search when searching for an account. Getting the blue badge ensures that your account will always be visible and rank above the non-verified accounts.
Who Can Get Verified on Instagram?
It is important to know the eligibility criteria before you request verification. Here are some vital points you need to keep in mind before you make a decision and tap send:
Your Instagram account must be real and authentic
If you have business account, then it should reflect the global brand it represents. If you are using it as a personal account, then it should be representing a real person only; no fan accounts or fake profiles will be entertained by Instagram.
Your Instagram account should be exclusive and unique
Any Instagram accounts should represent a new and unique individual or brand. Only one account get a verification badge per person or business.
Instagram has an exception for language specific accounts but generalized profiles will not be considered, such as feature or meme accounts. For example, if your Instagram account is @horsefans101 and you try to apply for verification, your request will be denied for sure.
Complete Instagram profile
This means that your account should be complete with a profile picture, bio profile and a minimum of one post. Do not include links to other social media accounts such as a Facebook page or a Twitter account.
An account will be verified only if it is public
It is important that your Instagram accounts are public and can be seen by anyone. A verified badge can not be requested for a private profile.
Your account must be noteworthy
In order to request verification, your Instagram account must represent a well-known and notable public figure or global brand. The subject must be highly searched or featured in multiple news sources. The paid or promotional content you come across on Instagram is not considered when requesting for Instagram verification.
All the above points state the eligibility for getting a verified badge for your Instagram account. Additionally, you must also adhere to the Terms of Service as well as the Community guidelines.
It is important to note that when you request to get verified on Instagram, any false information provided by you will cause Instagram to revoke your blue check badge instantly. You may also be banned from the platform and your Instagram account will be deleted permanently.
Therefore, make sure to give only genuine details and avoid entering any misleading information.
How to Buy a Verified Badge for Instagram?
It takes time to become renowned on a social media platform. You cannot get thousands of likes, followers and comments overnight. You have to look for ways to get more post engagement through organic methods, without the use of bots and fake services.
When you get verified on Instagram, you will automatically see an increase in all of the above mentioned things. Whether your account is representing a real public figure or a business, getting an Instagram verification is sure to boost your profile without making any extra efforts.
Galaxy Marketing has packages in affordable prices that will help you get verified on Instagram with ease and minimial effort.
When you are new to the platform, your Instagram account will have no real followers. It will take time to attract people and to gain an audience, even if you are uploading quality content everyday. Although Instagram does not state followers as being an eligibility criteria for verification, it is still good to establish a fan base as it will show your credibility.
With Galaxy Marketing, you can easily get verified on Instagram and avoid any hassles. We will take care of all of the steps needed for the verification process. Galaxy Marketing is one of the best sites if you are looking for organic growth and services for your account.
Instagram Verification Steps
Now that you know what this service is about, here is a brief overview on how to get verified on Instagram:
Go to your profile and tap the top right corner where you will see three lines. This will open up a menu.
Open Settings.
Go to Account.
Tap Request Verification.
You will see an application form. Enter your correct details. Use your legal name. If applicable, enter your working name. Select the appropriate category such as sports, media, entertainment etc. Submit your official government ID photograph. Do not use your profile photo. If you are an individual, you can share your driver's license photo or passport photo. If you are a business, you can use a utility bill or a similar document.
Once you have entered all of the information mentioned above, tap send.
Benefits of Buying Instagram Verification from Galaxy Marketing
Instant Delivery Service
Once you have placed the order for buying an Instagram verification, we will start processing your order as soon as you complete the purchase and deposit the payment. Our team works diligently to ensure that all of our customers are happy with our service. An estimated delivery time will be displayed once you have placed your order. You will receive your order within that given time limit.
24/7 Customer Support
Our team is always available to help you. You can contact us via our email, telephone and Whatsapp services. Our customer support center is quick to respond as well, so do not hesitate to direct any queries you might have to them.
Privacy
We do not require your password or other private information. You privacy will always be our number one priority.
For the record, do not trust any other sites that offer to get your account verified but only in exchange of your password and personal information. You never know what kind of scammers you may encounter on the Internet.
Safe and Secure Payment
We do not ask you to register yourself in order to make a payment. Galaxy Marketing has one of the most secure payment systems available. You can easily pay even with your credit card or use SMS payment for the package you chose from our website.
Guaranteed Refund
We take pride in our instant delivery services. However, no one can guarantee whether Instagram will accept your verification or not. It usually takes about 2 weeks to process a request. We guarantee a refund only if you are unhappy with our services. Otherwise, our team will try its best to get your account Instagram verified even if the request is denied the first time. For more details, please read our Support page for our Refund Policy.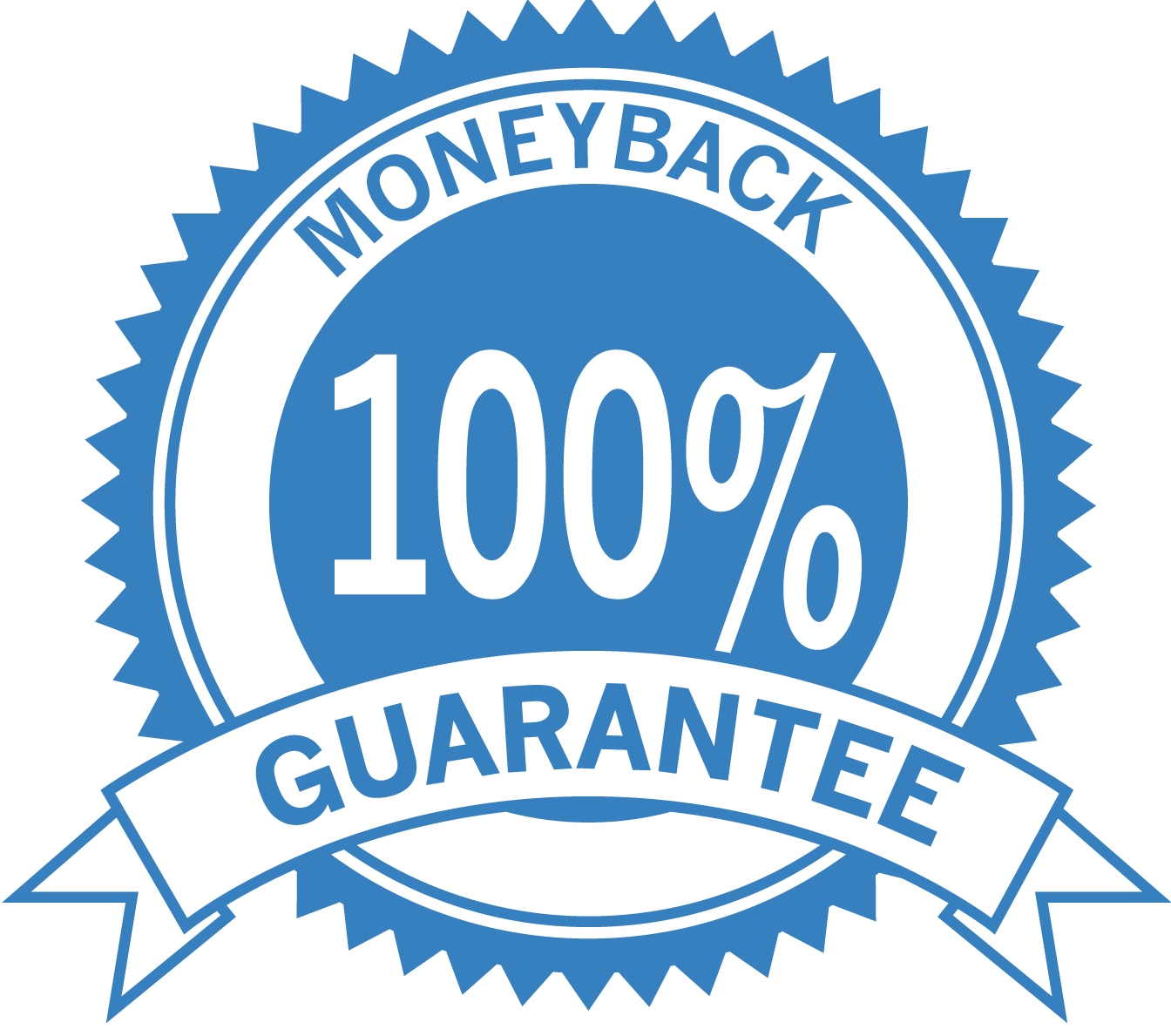 Tips for Getting Verified on Instagram
When Instagram gave its users the option of requesting to get Instagram verified, they also stated the standards and requirements for the verification process on their help center page.
Here are some important tips that will increase your chances of getting verified:
Follow the rules set forth by Instagram's moderators. If they think that you are not adhering to their Community Guidelines, then it will decrease your chances of getting a blue check.
Your Instagram account needs to be representing a real person or a registered business. Do not try to promote your Facebook page for memes or your Twitter account. These kind of accounts will not be considered.
To get a blue tick, you need to be noteworthy. You do not get verification just because you asked nicely. You must appear at the top in search results, be featured in news sources or be widely supported by the public. Paid and promotional content is not considered by Instagram.
You will get a verified badge for a single account only. The account should represent something unique and exclusive. You cannot have multiple accounts to represent your brand, except language specific accounts. Therefore, it is better to ask for verification for only one account at a time.
Make sure that your profile is complete. Add a good profile photo and bio profile. You need to have a minimum of one post on your profile.
Your profile needs to be public if you want it to be verified.
Do not add links to other social media platforms. When a profile contains links to other social networks, their chances of getting verified are decreased.
Never provide false information just for the sake of getting a badge. You will end up getting permanently banned or have your account deleted.
frequently asked questions
Author
Meet David, the maestro of social media enchantment at Galaxy Marketing. With a keen eye for trends and a flair for strategic storytelling, David turns pixels into engagement gold. In the digital cosmos, he's the navigator steering brands to stellar success. 🚀✨ #GalaxyMarketingExpert