Facebook is a social website that has effortlessly integrated itself into our lives. It's funny that Facebook is the first website we visit when we open our phone or computer. We all want to keep up to date with what is happening in politics and in the lives of our friends, colleagues and family. It has made the exchange of information so seamless and I can't imagine what life was like before Facebook. So much has happened on the way to what Facebook is today. Included are facts that blow your mind. This article will record these facts that I think you should know.
We are your social media growth agency
Order our monthly social media growth service and increase your organic reach, strengthen your brand and position yourself as an influencer in your niche. All social media networks supported.
Monthly growth in followers, likes & views
Dedicated account manager
Cancel anytime, no contract
All social networks supported
No login credentials needed
24/7 support & Money back guarantee
Completely safe for your account
Country targeted service available
tax invoice included
Plans start from 45€ / 45$ monthly incl. taxes
See our plans!
1. Peter Thiel was the first major investor in Facebook
Peter Thiel was one of the first major investors in Facebook. He co-founded PayPal and was CEO until 2004, when eBay took over PayPal. He is known for his entrepreneurial skills, especially in the areas of start-up and venture capital.
In 2004, he saw the potential that Facebook would have as a website, and while Zuckerberg was just starting out, he invested $500,000 in stocks. Years later, he sold the stock for over $1 billion.
2.Zuckerberg Is Red-Green Color-Blind
Have you ever wondered why Facebook is only in shades of blue? It's because Zuckerberg did an online color test and realized that he is red-green color blind. He was once asked why blue, and this was his answer. "Blue is the richest color for me. I can see all blue.
It was clearly strategic of him to choose blue, as this colour is associated with trust and security. And for someone creating a social website, his main goal is to connect communities and get individuals to create public identities. Then the color blue has been working its magic all these years.
3. Facebook is the king of social media
With a share of 60.6% of all Internet users, Facebook is the king of social media. We have other social sites competing for a share of the Internet users, but year after year, Facebook seems to be unstoppable. It has the highest number of users compared to other social platforms, and its users spend a number of hours a day scrolling through its feeds.
The reason why Facebook has maintained this control is because, as it continues to grow, it always meets the needs and expectations of its users. Facebook is no longer a social media platform, but for many it has become a way of life.
4. Facebook stores 300 PETABYTS of user data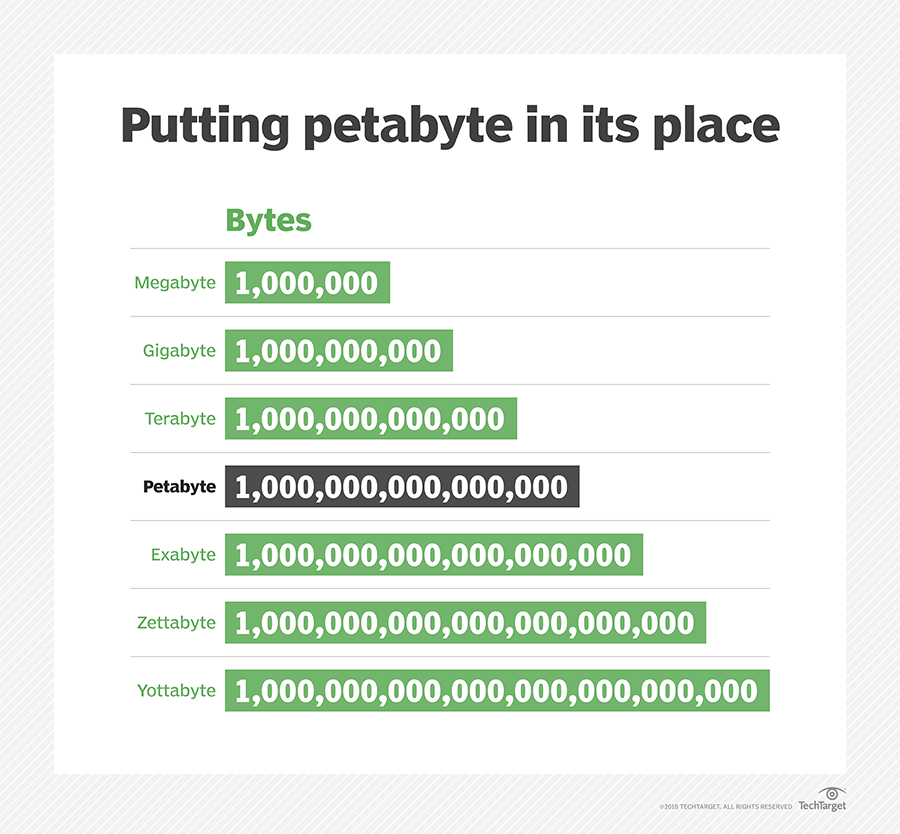 A petabyte consists of 1 million gigabytes. Facebook stores almost 300 petabytes of data about its users on its servers. To put this in context: a petabyte of songs of average length, when played back in sequence, would take 2000 years to play. That is enormous!
Take a minute and think about it. That written works about humanity in every language imaginable would occupy 50 petabytes from the beginning of recorded history.
5. Every minute of downtime costs Facebook $21,420
A service interruption for Facebook is an expensive business. Every minute that a downtime occurs and Facebook is unavailable costs the company $21,240. One of their biggest outages occurred in August 2014 and lasted 19 minutes. By the end of that period they had lost almost $427,000.
Facebook has invested heavily in its technology to ensure that downtime is kept to a minimum. This reliability of the social website creates trust and is the reason Facebook has a huge audience and many users. Marketers enjoy this reliability and business for them is uninterrupted.
6. Interesting Facebook user demographics
Of all Internet users, 83% are women and 75% are men. But 54% are female and 46% are male who use Facebook. In the USA, seven out of ten adults use Facebook, which is 69%. That's pretty interesting, isn't it? Apart from that, adults over the age of 65 account for 62% of Facebook users. 72% are between 50 and 64 years old.
Facebook also has a considerable number of young users. 88% are between 18-29 years old, while 84% are between 30 and 49 years old. These two age groups are dynamic, and when you create content, these are the groups you can't ignore.
7. 96% of users use Facebook on mobile phones
By creating a mobile Facebook app, they have gained an advantage over their competitors. Unlimited access via several mobile apps made Facebook a huge social platform. In fact, 96% of all Facebook users access the social site through their mobile phones, and only 4% use their computers, laptops and desktops.
Because of its easy accessibility over the phone, Facebook is the most downloaded app and often ranks at the top of the Google Play Store. This factual statistic is proof that when you optimize your applications and content for access over the phone, you're sure to attract many users.
8. Facebook has 2.6 billion active users per month
Facebook has grown over time and with its other products, which include WhatsApp, Instagram and Messenger. It now has 2.6 billion active users per month and 1.73 billion daily users. The numbers are frightening! In October 2012, Facebook reached the 1 billion monthly user mark and five years later, in 2017, it reached 2 billion monthly users.
Facebook's mantra of bringing communities together, and it has successfully achieved this. The exploding popularity of Facebook cannot be ignored by marketers. The huge audience makes potential consumers, and this has contributed greatly to what digital marketing is today.
9. The average user spends 58.8 minutes a day on Facebook
We all agree that Facebook is a part of our lives! You'll be caught scrolling through Facebook even if you're waiting for your purchases in the market while going to or leaving the office, just before you go to sleep and first thing when you wake up. Because of Facebook's popularity, users spend an average of 58.8 minutes a day on Facebook compared to other social sites.
The more time users spend on a social site, the more beneficial it is for any marketer. This is because the Facebook user has the chance to see an advertisement. This will play a key role in shaping your digital marketing strategy, content, and even time to post; that is, how long you want to capture the attention of Facebook users. Note that in 2021, Facebook has introduced a feature that tells you how long you have been working on the app. If you want to set a time limit, you will be informed.
10.Every day 4.75 billion articles are shared on Facebook
The large number of users is by no means a small party. They come with their own share of interesting things you can only imagine. For example, 4.75 billion articles are shared daily by Facebook users. People share over 1 billion stories to express themselves and connect.
As if that were not enough, over 100 billion messages are exchanged every day. Every minute 243,055 new photos are uploaded, which is an average of 350 million photos per day. When it comes to engagements, there are more than 3 million new sympathies every minute. In summary, over 500 billion photos have been uploaded to Facebook to date.
11. 11% of Facebook posts are videos
In recent years, videos have become increasingly popular as text postings for Facebook and other social sites. You get up to 8 billion views per day. It's time for marketers to think about their marketing videos and develop strategies if they want more engagement.
Marketers should keep in mind that videos that are mobile friendly generate more engagement. This is because more users prefer to access Facebook from their mobile phones. 85% choose to watch the videos without sound So add stories or captions and increase engagement in your videos. An interesting aspect is that Facebook users will prefer live videos over pre-recorded videos.
12. There are over 160 million business pages
Facebook has over 160 million small businesses that use Facebook pages. With so many people using Facebook, it makes perfect sense for any small business to benefit from this audience. With a Facebook page, you can share your contacts, your location, your company name and a brief description of your service or product.
When you create a Facebook page for your business, you have the opportunity to reach a huge audience and there are high sales opportunities. Facebook Pages have interactive features that will not only help you sell, but will also help strengthen your customer relationships. It's free to create a business page, so use it to promote your brand.
13. FB generated advertising revenues of 17.44 billion dollars in the 1st quarter of 2022
In the first quarter of 2022, Facebook generated 17.44 billion dollars in advertising revenue. Towards the end of March 2022, Facebook experienced a slight decline in advertising demand due to COVID-19. These figures represent the number of companies operating on Facebook and the marketing investments they have to make.
As a marketer, Facebook is one of the social platforms in which you can invest, and you can be sure that your business will get the attention it deserves and that it will be easy to sell. You only need to connect with communities that can relate to your product or service.
14. 78% of users discover products through Facebook business pages
With over 80 million small businesses using Facebook, we have 78% of the users who discover and buy products and brands through Facebook. Facebook has enabled this easy product discovery through business pages, news feeds and groups. Not only does this set you apart from connecting with friends and their lives, but Facebook can also be used for research and you can find inspiration.
This information is very important for digital marketers. They will inform and guide you through a customer journey, especially by understanding what the consumer is looking for. This will help marketers create content that makes it easy for users to find what they are looking for and discover your brands.
15. Highest traffic is Wednesday and Thursday middle of the day
Most social sites report that the best time of day to post and expect high exposure is between 11:00 and 14:00 on Wednesday and Thursday. It is assumed that these are the days of the week that are less stressful and less relaxed compared to Monday and not as relaxed as Friday. The time of day, which for most people is lunchtime.
This is not set in stone. Especially if you are a marketer, it is important to note that integration times can vary depending on the audience and the industry. Take your time and learn when your audience is highly engaged. This will help you create a calendar of social media content where posts are shared at the right time.
16.What the future of Facebook looks like
In May 2021, Facebook announced the development of Facebook Dating. It is in the testing phase as a feature to be integrated into Facebook, and it is being developed to compete with Tinder.
Facebook Watch is a video-on-demand service. It hosts unique content on this channel. Here, content creators retain 55% of the revenues generated, while Facebook retains 45%. It is still in the works as Facebook wants to make the shows more interactive and view them in the form of a virtual reality.
Workplace by Facebook: This is a business collaboration tool that is separate from a person's personal account. To set this up, you need a work email account. Facebook wanted to take advantage of people's familiarity with Facebook and the ease of integration with other business tools.
The virtual reality will be real because Facebook has bought Oculus VR and launched Oculus Go. This is a stand-alone headset from the company that does not need to be operated with high-end smartphones.
17. Other random facts
Zuckerberg's original Facebook URL was www.facebook.com/4. The 4 was because he was the 4th person to join the platform and currently his Facebook URL is https://www.facebook.com/zuck. With the massive income generated by this social website, Mark earns a measly $1 a year. I can see your jaw dropping, and if you were to guess, you wouldn't be around.
Facebook, like any other social website, has come a long way. Along the way, the gorgeous facts above have helped shape what Facebook is today. I hope that you have learned one or two facts that you didn't know about. These facts will keep you up to date with any changes that occur on Facebook. If your primary goal is to build an online community, market your products or services, and drive sales, these facts will be useful and help you make smart decisions.